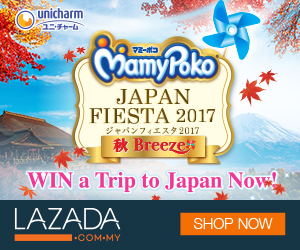 No. 1: Denmark
Population: 5.5 million
Life Expectancy: 77.8 years
GDP Per Capita: $34,600

With a high standard of living, negligible poverty, and a broad range of public and social services, it's easy to see why Denmark tops the happiness map. There's a high level of education; public schools are top-quality and private ones are affordable. The low population gives the nation a strong sense of identity. And Denmark's physical beauty forms a great backdrop to daily life. The weather is a bit tough, though.


No. 2: Switzerland
Population: 7.5 million
Life Expectancy: 80.5 years
GDP Per Capita: $32,300

Smack in the middle of Europe and surrounded by picture-postcard scenery, Switzerland ranks second among the world's happiest countries. It has a low crime rate, good infrastructure, and a wealth of outdoor activities, from skiing in the Alps to boating on Lake Geneva. Home to the International Red Cross, the World Health Organization, and parts of the U.N., it's not surprising that the Swiss devote a large portion of private and public money to health care — spending an average of $3,445 per person. It's pretty peaceful, too: years of political neutrality have sheltered the Swiss from the conflicts of their neighbors.


No. 3: Austria
Population: 8.2 million
Life Expectancy: 79 years
GDP Per Capita: $32,700

Another Alpine hotbed of happiness, Austria also boasts beautiful scenery and a surprisingly rich cultural scene. Like many of the world's happiest countries, it boasts a strong health-care system, as evidenced by the long average life expectancy of its citizens. Strict environmental regulations are starting to pay dividends, says Oskar Hinteregger, of the Austrian National Tourist Office. He credits the country's happy mood to its relaxed atmosphere, efficient public transport system, and general cleanliness. Austria does have some poverty, though: nearly 6%.




No. 4: Iceland
Population: 300,000
Life Expectancy: 80 years
GDP Per Capita: $35,600

There's more to Iceland than hot springs and Björk. The tiny country's extensive welfare system plays a big part in its citizens' happiness. The Icelandic government offers a broad range of services, such as generous housing subsidies, and with very little poverty, wealth is evenly distributed among Icelandic society. Literacy is high and unemployment, at 2.1%, is low.


No. 5: Bahamas
Population: 303,800
Life Expectancy: 65.6 years
GDP Per Capita: $20,200

Bahamanians know how to enjoy life. "Maybe it's our 'Bahama Mamas,' our sweet sea breeze, our conch salad, and fun loving people," suggests Kendenique Campbell-Moss, a senior executive at the Bahamas Tourism Ministry. Although the poverty rate, at 9.3%, is relatively high, the beautiful weather and laid-back lifestyle keep Bahamas' citizens smiling. Campbell-Moss also reckons the fusion of African and European cultures, strong family values, and Christianity contribute to the happy vibe in the Caribbean country.